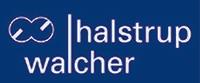 Viale B. Colleoni
15 (Palazzo Orione 2)
20864
Agrate Brianza
MB
Company description
Serving its customers for more than 70 years, halstrup-walcher has specialised in the manufacture of special positioners, actuators and special gearboxes, measuring instruments and calibration services.
The positioners are used on automatic machines to carry out format changes, position sensors, regulate tools… Their ideal field of application is therefore packaging machines, thanks to the integration of absolute encoder, gearmotor and drive in a single compact solution, enabling command of the system and communication via bus. The equipment for measuring differential pressure is used, above all, in processes or on machines that require high precision in reading small pressure differences, such as, for example, to detect the difference in pressure between a confined environment and adjacent ones or in ventilation and air treatment systems.
Differential pressure transmitters and pressure and portable calibrators can be accompanied by a calibration certificate prepared by the DakkS halstrup-walcher laboratory.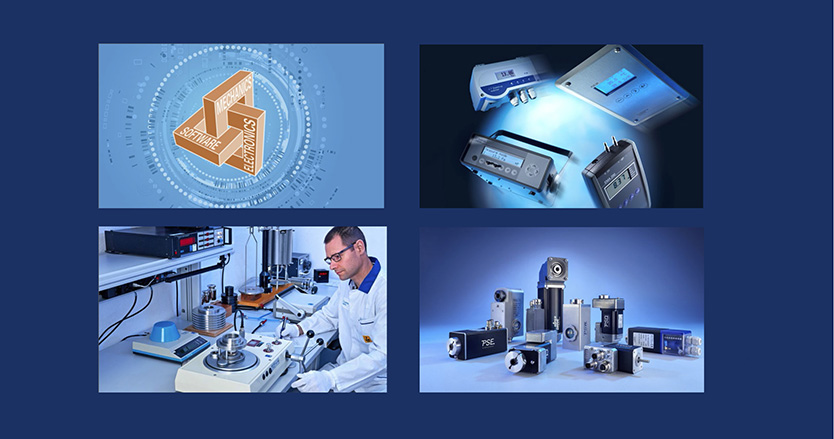 Prodotti
Positioners and actuators for format change with torques of up to 25 Nm
The demand to produce customized packages even in small batches is becoming more and more frequent, resulting in the need to equip machines that are increasingly flexible and thus able to provide the right response to this need. Positioning systems automate format changes in machines, drastically reducing changeover times and ensuring high repeatability of the operation. All this results in a decrease in both machine downtime and production waste.
With more than 25 years of experience in integrated and compact mechatronic actuators, halstrup-walcher has be come a benchmark in the production of positioning systems for format changeover, which easily replace manual actuators without significantly impacting the mechanical design or control panel of the machine.
Two modular product families, with brushless EC or stepper motors.
halstrup-walcher has developed a modular and flexible system with a wide range of variants and models. In this way, each application can be equipped with the ideal actuator. By default, the positioners integrate, in a compact solution, motor, drive, bus communication and absolute multiturn encoder without battery, to which a range of monitoring, control and feedback functions can be added, enabling predictive maintenance and responding to the logic of Industry 4.0.
The PSx 3 series, which has been on the market for many years, is based on robust and long-life EC motors.
The PSD product range uses stepper motors that can also be used without a gearbox and achieve higher speeds. In addition to CE certification these actuators can be supplied in accordance with UL, CSA standards.
The hollow shaft allows drives of both product ranges to be mounted on the axis without a coupling. This makes it extremely easy to upgrade machines by automating systems that previously relied on handwheels for changeover. halstrup-walcher fields a wide range of variants so that customers can choose the most appropriate IP protection class or integrate a brake within the product. With torques of 1. 25 Nm, these compact drives can also move large masses, supported by the gearbox integrated into the actuator.
The positioning systems have interfaces to all common buses, including IO-Link, which ensures easy integration into machine control systems.
The broad product portfolio of halstrup-walcher offers machine builders the tools they need to meet the challenges of flexible machine design-now and in the future.