Via Guido Rossa
42
40033
Casalecchio
BO
Italia
Telephone
+39 051 6132681
Company description
Every company has its strongpoint. Sisma Srl's is to consider the professionalism, reliability and constant attention to the quality of services offered as the heart of its business.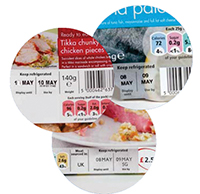 Founded in 1990 by Comm. Salvatore Sangermano, already in the first five years of activity Sisma won a name for itself in the areas of marking and coding. This is also thanks to their exclusive representation in Italy of Allen Coding (UK), an agreement that has enabled Sisma to count important Italian ma nufacturers of automatic machines among its customers.
In subsequent years, Sisma Srl became exclusive distributor for Italy for the markers of the German company Paul Leibinger CIJ. It thus counts as an Italian concern capable of offering machines of the highest level.

Products
LEIBINGER GMBH (GERMANY)
---
ABMARK (UK/E)
---
ALLEN/DIAGRAPH (D/US)